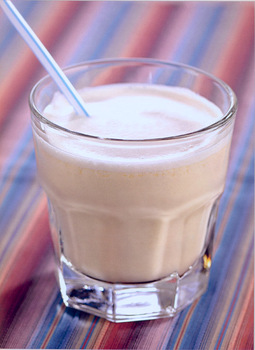 Горячий алкогольный напиток "Шутка"
1.

Белое вино

— 1 л.

2.

Яйца

— 2 шт.

3.

Сахар

— 80 г.

4.

Гвоздика

— 5 шт.

5.

Корица

— 1/2 палочки
You can buy the ingredients for this recipe in these stores:
NOVUS Kyiv Bazhana 8

NOVUS Kyiv Livoberezhna

NOVUS Osokor Zdolbunivska 7Г

NOVUS Mykolaiv Kosmonavtiv 83A

NOVUS Pravdy Ave, 47

Auchan Kyiv Lugova 12

METRO Mariupol Zaporizke shose, 4

EkoMarket Zhytomyr, Otamaniv Sokolovskykh St, 1

METRO Lviv G Washington 8

METRO Chernivtsi

METRO Poltava

METRO Ivano-Frankivsk

METRO Kryvyy Rig

METRO Vinnytsia Khmelnytskе Highway 1 0,5km

EkoMarket Kyiv Zakrevs'koho 12

Tavria V Mykolaiv Lazurna 17

Auchan Dnipro Nyzhniodniprovs'ka 17

Auchan Kharkiv Heroiv Pratsi 7

Auchan S.Bandera Avenue 15A

Cosmos Odesa Akademichna 28

Auchan, Velyka Kiltceva 4

Auchan Kiev Academic Glushkov 13B

Auchan Kyiv Bilychi

EkoMarket Poltava Yevgena Konovaltsa 2

METRO Kharkiv Kiltsevyi shlyax 8

EkoMarket Mykolaiv Khersonske highway 38A

Tavria V Kharkiv

Ultramarket Kyiv Vadyma Hetmana

Auchan Lviv Stryiska 30

Ultramarket Kyiv Surykova 3

Auchan Chernivtsi Khotyns'ka, 43

CityMarket Hostomel Chkalova, 1

Auchan Kyiv Sim'i Sosninykh, 17

METRO Kyiv Troieschyna

Megamarket Kyiv Vadyma Hetmana

Megamarket Kyiv Surykova 3

METRO Dnipro (Zaporiz'ke Hwy, 63)

EkoMarket Ivano-Frankivsk Vovchynetska 225A

METRO Kiev Grigorenko

METRO Zhytomyr Nezalezhnosti Ave 55B

METRO Odesa Aeroportіvska 29

EkoMarket Vinnytsia, Kotsyubyns'koho Ave, 70

METRO Rivne

EkoMarket Kiev Zhylianska, 107

METRO Zaporizhzhia Orikhivskе Highway 7А

Auchan Zhytomyr Kievskaya, 77

Auchan Kiev Hnata Khotkevycha, 1Б

METRO Mykolaiv

Auchan Zaporizhzhia

Auchan Odesa

Auchan Kyiv Antonovycha 176

Auchan Rive Gauche Zdolbunivs'ka 17

Cosmos Kyiv Honore de Balzac 2A

METRO Kyiv Kiltseva 1V

EkoMarket Boryspil Kyivskyi shliakh, 2/14

Pchelka Kyiv Vatslav Gavel 18
Stages of cooking
Соединить вино с пряностями, довести до кипения (но не кипятить), процедить.

Белки отделить от желтков (белки не понадобятся).

Желтки растереть с сахаром в глубокой посуде. Не прекращая растирать, постепенно влить горячее вино. Взбить смесь венчиком.

Затем поставить смесь на водяную баню и ещё раз взбить до консистенции пены. (Следить за тем, чтобы жидкость не закипела).

Разлить напиток по чашкам и подавать.